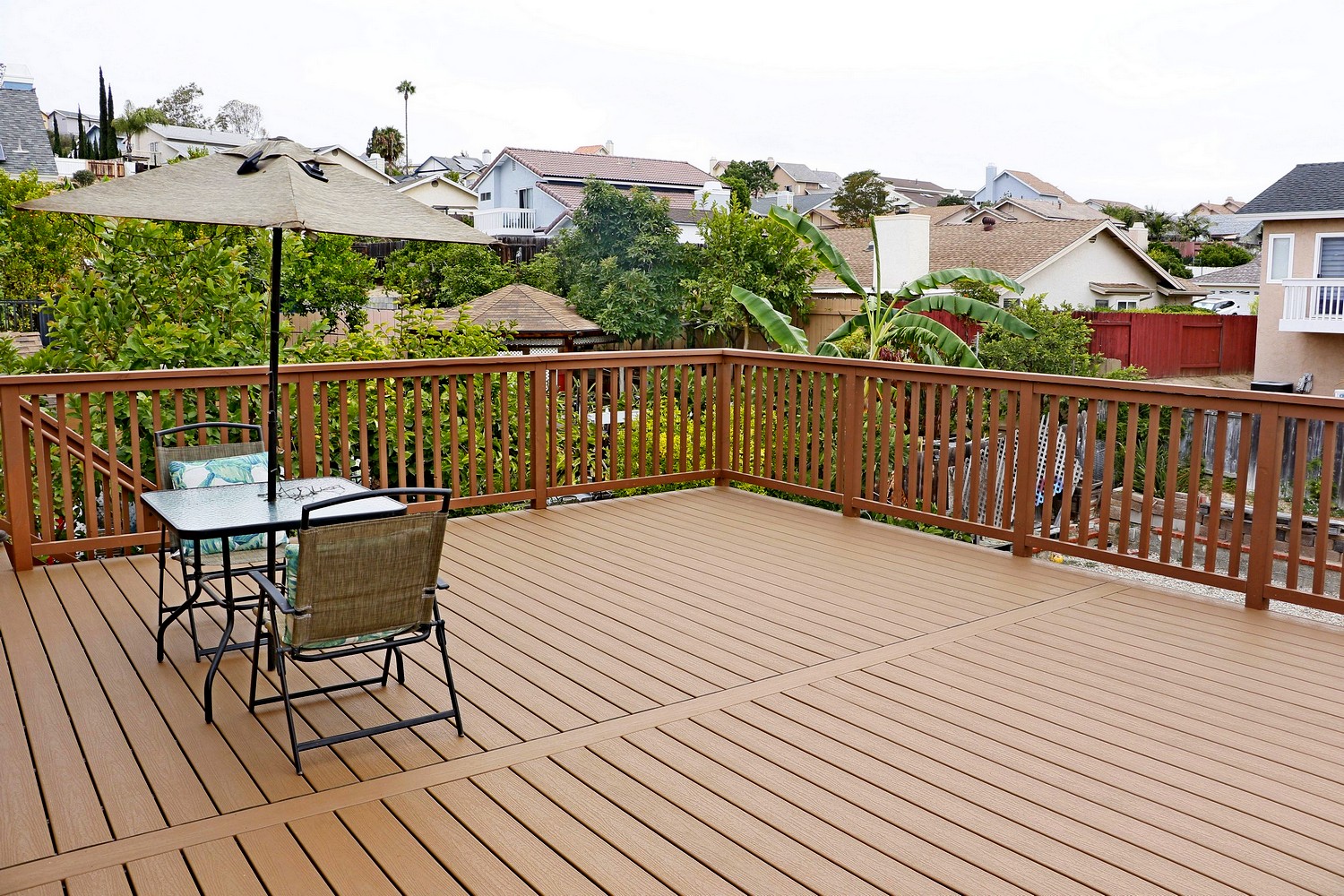 Frequently
asked questions.
Composite decking will help you create an inviting and functional outdoor space.
What's composite decking made of?
fotex
2021-11-17T17:00:40+00:00
Made from a combination of plastic and wood fibers, composite decking is manufactured to look like real wood decking. The components of composite decking often come from recycled materials. There aren't any preservative chemicals used during manufacturing, and you get to skip the splinters that come from traditional wooden decks.
How long does composite decking last?
fotex
2021-11-17T17:01:12+00:00
Composite decking is known for its long life. Since the plastic protects the wood fibers from the elements, composite decking isn't prone to rotting, decay, or termite damage. It also won't fade or wear down from constant exposure to the sun and cold temperatures. Composite decking often comes with warranties ranging from 10-25 years that guarantee it won't rot or suffer structural damage under normal residential conditions.
What colors and styles are available?
fotex
2021-11-17T17:01:38+00:00
Composite decking comes in wide variety of colors, textures, and wood grain looks, so homeowners can find the right product for just about any decking project. Choose from natural looking wood colors like teak and walnut, or go with a stained gray or silver look. Grooved and smooth boards are also available, as are a variety of reversible options that feature a simple brushed texture on one side and a realistic wood grain texture on the other.
We strive for excellence in everything we do.
We strive for excellence in everything we do.
We're deck builders San Diego homeowners trust. We are locally-minded craftsmen, and we know how important it is to identify and resolve your problem. Rotting deck or weak structure? We provide Deck repair and Deck maintenance. Our Deck restoration job is done the right way. Just how should it be done the first time!
01
One of the simplest and most cost-effective ways to raise the value of your property is to build a deck. Even if you don't intend to sell your home anytime soon, a wood deck will be an excellent addition to your entertaining outdoor area!
02
The basis of your fantastic outdoor retreat is a lovely patio. It serves as a backdrop for planting, furniture configurations, and whatever else you want to put in your outdoor living space. Our staff can provide you with a wealth of information and valuable hints to assist you in making informed selections about the patio building crew you choose as well as the patio materials you choose to have installed. –
03
Your deck can and should give you many years of performance and attractive appearance. Decks and Patios Installation we'll get your outdoor wood structures looking their best in no time. Our restoration services include the following when necessary: Power Washing, Steam Cleaning, Dry Rot Repair, Loose Board Repair, Sanding, Staining and Finishing.