4 Benefits of Adding a Deck to Your Home
One of the most popular trends in home improvements today is outdoor living. Homeowners across the country are expanding their living spaces from indoors only to also including the outdoors! No matter how you plan to use your outdoor space, adding a deck is an excellent way to enhance the value of your home and expand your living space! This blog will go over 4 benefits of adding a deck to your home and why it's a good addition to any home!
1. Decks Increase the Value of Your Home
It's difficult to find an investment that'll definitely increase the value of your home, and decks are one of them. In fact, a study done by the National Association of Realtors showed that homes with decks sell faster, and homeowners can count on recouping between 71% – 105% of the cost of a new deck when selling their home! That's actually a pretty sound investment! Decks are one of the hottest trends on the home-buying market, and they will only continue to grow in popularity!
2. Outdoor Entertainment and Enjoyment
One of the major reasons homeowners want decks is for the increased ability to entertain and enjoy their outdoor space more. Decks give outdoor comfort a whole new perspective! Unlike the simple porches for the past, modern decks offer a versatile yet comfortable way to enjoy your small slice of nature. Whether you love inviting friends and family over for a BBQ, want a space to watch your kids play, or simply need a lounging space to read books, decks are a good fit for every type of person!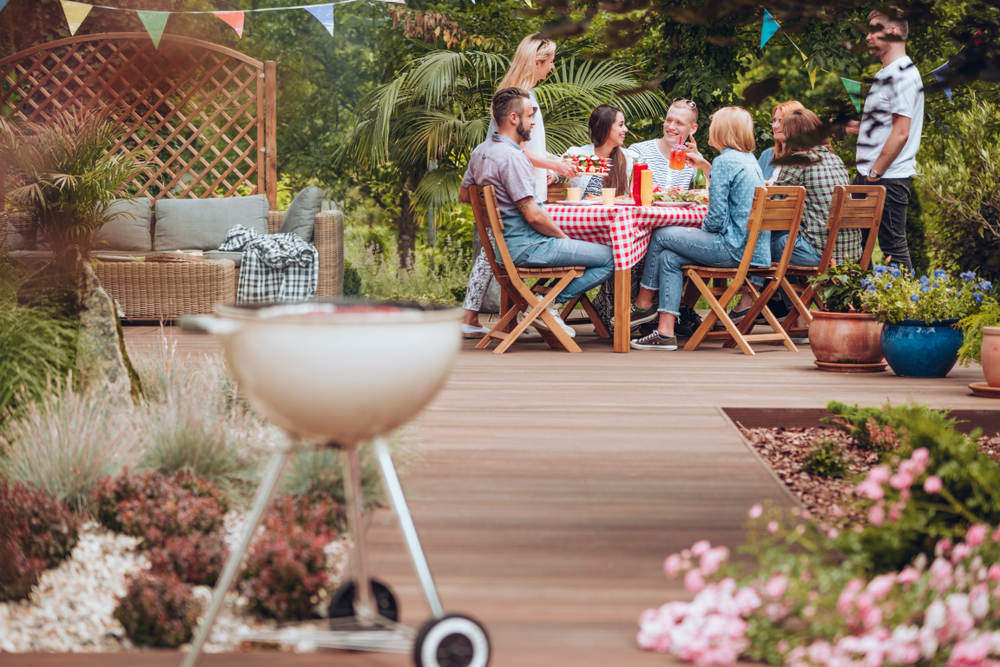 3. Adds Beauty & Curb Appeal to Your Home
The addition of a well-built deck provides an incredible aesthetic appeal for your home! They're easy to stain or paint to match the colors of your home. When you add one to your home, it can transform the look of the entire structure! The visual quality of a nicely-finished wood deck can turn a basic yard into a palatial beauty!
4. Expands Your Living Space
Do you often find yourself rarely stepping foot in your backyard? Whether it be because you have an ugly, dirt floor or it simply doesn't seem to draw your attention, you're missing out on a lot of precious space. Every little corner of your home should be used to its max potential, and if you rarely ever use your yard space, a deck can definitely change that! Whether it be cooking more outdoors or spending your morning drinking coffee, decks will help you make use of your entire property.
Get a Deck for Your Home!
Whether you're looking to increase the value of your home before selling, or simply want to enhance the outdoor enjoyment of your home, adding a deck is a wise decision! We hope this blog helps you see the benefits of adding a deck to your home! If you're ready to transform your house with a new deck, give Decks and Patios a call at (866) 572-0527 or click here for a free quote!