5 Benefits of Having a Backyard Deck for the Summer
Summer is one of the most loved seasons of the year here in southern California as it entails many appealing activities such as roasting marshmallows, sunbathing, and stargazing! Spending time outdoors is one of the major reasons people love this season so much! You may already have the friends, the food, and the music, but what about the outdoor setup? In this blog, we'll be going over 5 benefits of having a backyard deck for the summer and why you absolutely need one in your home!
1. Entertainment
When one thinks of a backyard deck, the first thing that comes to mind is entertainment! Inviting friends and family over for a relaxing summer BBQ is not uncommon. While outdoor entertainment is usually the best benefit people can think of, your deck can be much more than a happy house reunion for your buddies. Consider turning your backyard deck into an alfresco lounge for watching the baseball games with the fam, or perhaps you can make a cozy sanctuary for getting caught on your reading. With a little creativity, your backyard deck can become a peaceful home spa or the coolest clubhouse in the neighborhood!
2. Sunbathing
Summer is the ideal season to take in the rays and enjoy a nice sunbathing session right in your backyard. No need to go to the beach when you have a beautiful deck you can enjoy! Having this outdoor recreational space will let you make the most out of southern California's gorgeous weather! Summer is about spending time outdoors—not inside, so grab your sunglasses and go spend some quality time in your backyard!
3. Playing Outside
Speaking of encouraging more time outdoors, a backyard deck is the best place to take activities you usually do inside your home and move them out into the fresh air! From board games to yoga, you'll notice how something you normally do inside can get a completely different feel and level of enjoyment when done outside! Get out of that stuffy room and make the most out of your backyard space with a deck that gives you greater freedom!
4. Monitor Your Kids' Outdoor Activity
A backyard deck is a perfect spot to sit back and monitor the kids as they play in the backyard. Decks are usually built raised from the ground, so parents can easily keep a bird's-eye view of their kids' whereabouts from the comfort of their deck seats! No need to keep peeping out of the house to check on the kids; simply grab a glass of wine and watch the kiddos play from your deck's great view!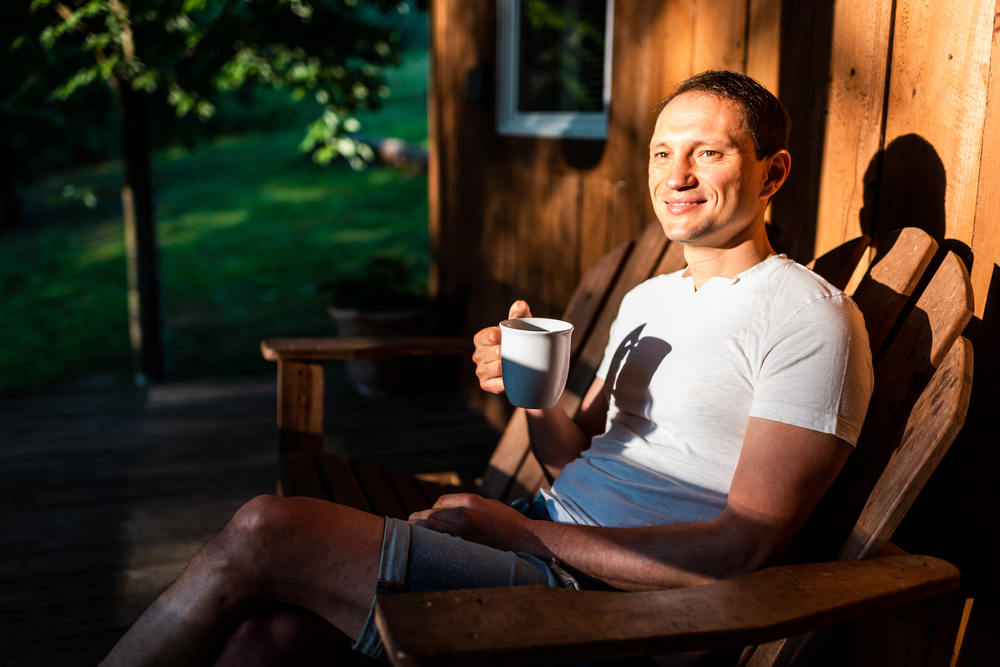 5. Increase the Size of Your Living Space
Whether you're an indoor or outdoor person, you cannot deny the fact that having a backyard deck will increase the amount of living space your home has. Homeowners with big families may be interested in providing their family members with a little extra space with a backyard deck. The house can tend to get crowded inside, so having a place where you can breathe some fresh air is a great element for any home. Additionally, by increasing the size of your living space, the value of your home will also go up! Homebuyers typically look for elements such as decks while searching for a home, so if you ever decide to sell your home down the road, you'll be happy to know that more buyers will be interested in your space!
Build Your Dream Deck with Decks & Patios
As a Californian, it would be a waste not to enjoy your backyard space to the fullest with the gorgeous weather we are privileged with. We hope this blog helps you see the benefits of having a backyard deck for the summer. If you're ready to transform your backyard space with a beautiful new deck, contact Decks & Patios today by giving us a call at 572-0527, or click here for a free quote!